Pet owners become more and more discerning about their dog's diet and food choices. Therefore, they are increasingly adapting to holistic dog food as a solution. Finding the best holistic dog food can be challenging. 
Nevertheless, they keep searching for whole different food and diet, which is considered to be good healthy food. Yes, as a dog owner, you want your dog to be healthy and happy, find the best toys, food, or even buy a camera such as the Furbo camera to keep the dog company if you are outside. 
But the question here is, is holistic dog food the best choice for your dog? Hopefully, after reading this article, you will get your answer and even a grasp about what holistic dog food is.
What Is Holistic Dog Food?
Knowing the answer to the question of "what is holistic dog food" is vital before you begin giving it to your dog. That way, you understand the purpose of this diet.
Holistic dog foods are balanced foods. This type of food is not only to give dogs optimal nutrition but it is also to support the overall body health. The Ingredients are carefully selected with their unique purpose in mind, whether to provide high levels of fatty acids or to include more digestible proteins. 
Since every individual dog has different nutritional needs, there is a significant degree of variation among types of holistic dog food blends.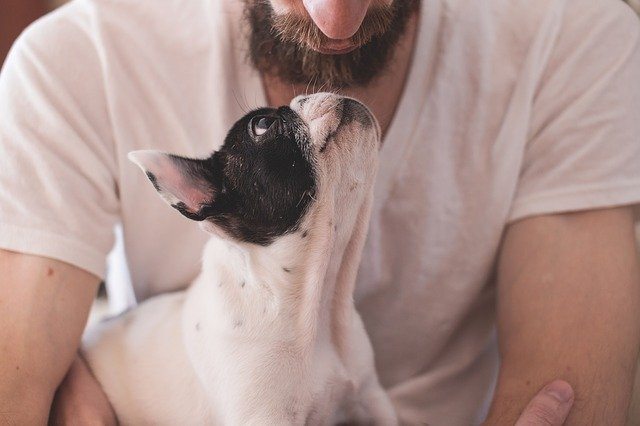 Some Brands Of Holistic Dog Food
Searching for a great food brand for our pets can be annoying sometimes. However, Finding the best holistic dog food brands can be somehow easy.
That's because many dog owners are interested in this type of diet, and they gave food feedback about different brands. The following are some brands which considered good in providing holistic dog food.
#1 Earthborn Holistic:
The experts (behind this brand) designed their products to nourish your dog's whole body from the inside and outside. Each recipe consists of premium ingredients for balancing nutrition that support your dog's physical health. It also offers a variety of original and grain-free dry dog diet in addition to several canned food shapes.
#2 Holistic Select:
Holistic Select is a holistic dog food brand that provides dog owners with natural pet food that takes care of your dogs' body health. 
The diet they provide is picked carefully to take care of your dog's digestive system health. The diet's ingredients include natural fibers, prebiotics, probiotics, digestive enzymes, and other healthy and natural ingredients.
#3 Annamaet:
This brand offers a complete and balanced diet for your dog. This brand utilizes high-quality proteins such as wild-caught salmon, breast meat chicken, free-range venison, and fresh duck in recipes that use from 23% to 32% of protein. Annamaet uses a chosen of original and grain-free recipes as well as their formulas.
#4 Precise Holistic Complete:
This is one of the best holistic dog food brands, and this brand offers a complete dog diet consists of real meat proteins, fresh fruits, wholesome carbohydrates, and vegetables. 
They also offer a mixture of omega fatty acids for healthy skin and coat, not to mention plenty of antioxidants and other healthy nutrients.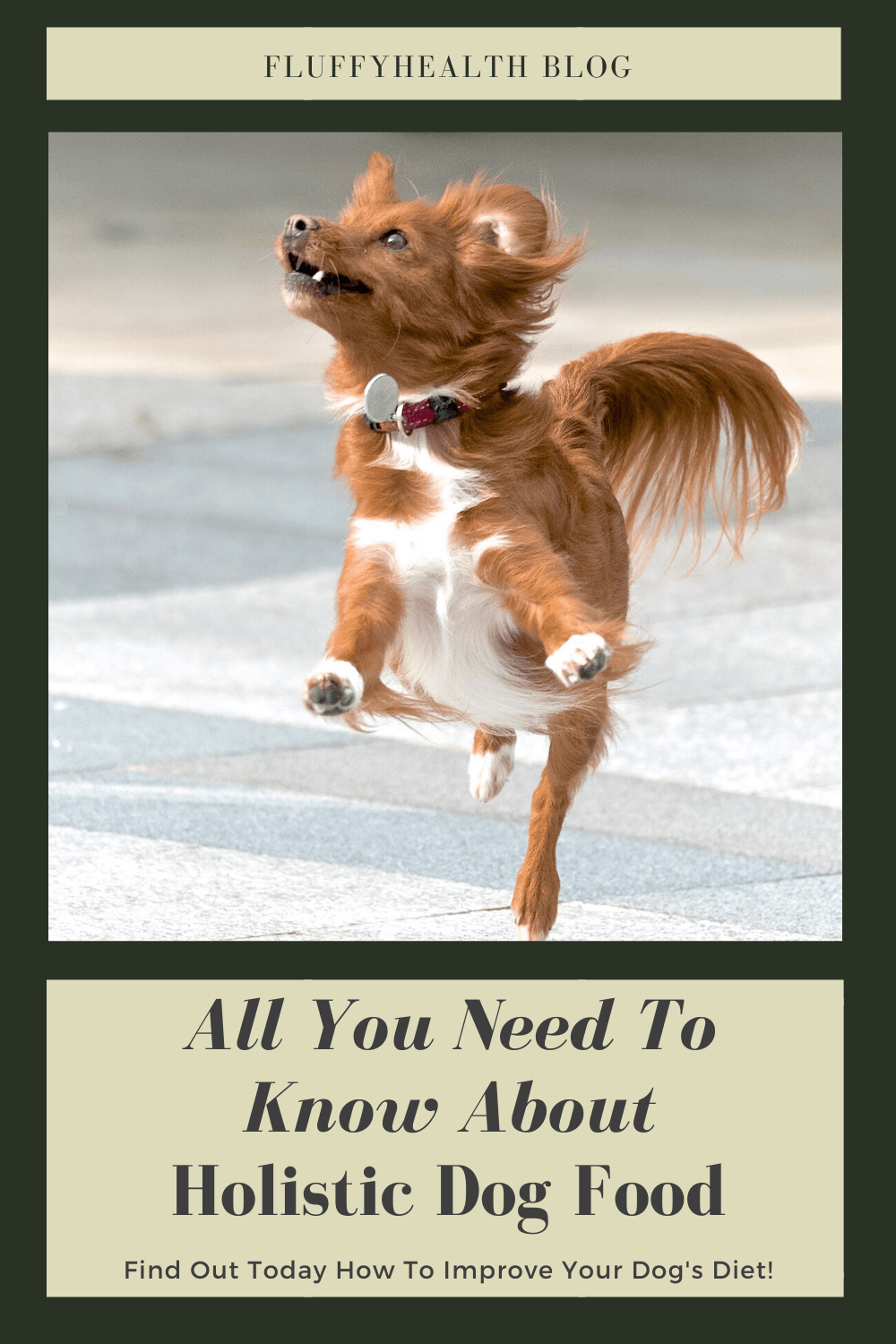 Some Models For
Natural Holistic Dog Diet With Special Conditions
A 3-Year-Old Pomeranian (Monchie):
If you want to feed your Monchie a healthy food, you need a diet that consists of fifty percent lean protein such as (red meat or white fish), fifty percent of freshly chopped vegetables such as (spinach, kale, green beans, and Brussels sprouts). 
The vegetables can be cooked, raw, or balanced regarding your dog's preference with this diet. You also may need a comprehensive vitamin-mineral supplement such as PAAWS.
Feeding your dogs a neural food instead of commercial food is a massive step in your dog's life for excellent health improvements.
A 9-Year-Old Mixed Breed Rescue Dogs:
Both Bella and Molly have an irritable disease in their bowel, so I can't feed them grain-free or raw foods, so they have their own diet; it includes (1½ cups of high-quality lamb with rice food once daily and give them two daily slippery elm capsules for any symptoms of diarrhea and gastrointestinal inflammation 1,000 mg of fish oil. Also, give them probiotics and enzymes to Facilitate digestion).
"Because your pup deserves some natural and healthy goodies too! If you have any questions or concerns about the ingredients used or any information, please consult with your veterinarian."
A 7-Year-Old Pug:
If your pug has severe food allergies, you should follow a protocol to promote its gut lining and let it rest. The following protocol depends on the acid-based diet (⅓ cup twice daily), by adding a single strain nondairy probiotic with supplement contains glutamine and glucosamine to reduce gastrointestinal inflammation. 
After a few months from improvement, you can follow a raw diet or home-cooked, and then add homemade bone broth to your dog's food.
A 15½-Year-Old Cocker Spaniel With Arthritis:
Your dog can eat this twice daily. Your dog will have 7 ounces of all provide commercial food (either their chicken or turkey), or 8 ounces of Stella & Chewy's raw rabbit.
The Benefits Of Holistic Or Completed Dog Food
Knowing the benefits of holistic dog food is essential for your dog. It will give you the required confidence to add this diet to your dog's daily food. It also will be an excellent way to find the best holistic dog food. The following are some of the advantages holistic dog food has:
Better Coat Health For Your Dog:
A dog that has a better and improved coat health will have a bright coat, which means they will shed less (unless their breed standard records oppositely). One of the many ingredients that can help exceptionally with overall coat health is fish oil. Fortunately, lots of holistic foods include fishes oil in their formula for this purpose.
Also note that some experts noticed a good improvement of dogs that are naturally experiencing hair loss, which makes it an excellent supplement for different breeds.
Greater Heart Health For Your Dog:
Ensuring high-quality protein in your dog's food is vital for your dog's overall health. For that reason, Holistic dog food is a fantastic choice for your dog's diet. They tend to pay more attention to the quality of proteins added to your dog's diet.
Also, to ensure your dog has less weight loss problems, they add leaner proteins. The same as humans, eating adding lean meat instead of lots of fatty meat in our diet is the best choice to promote our heart health. That's the same goes for our dogs.
Gives Your Dog More Energy:
It is in our nature as humans to get more energy when we eat healthier. The same as in dogs, when you include healthier food in their diet, they get more energy. We conclude that including eating low-quality food (bad food), that will negatively affect your dog's body.
That is mainly because most of the low-quality food requires more effort from the body to break it down to obtain the nutrients needed. This means your dog's body will need more energy to go through this process, which leaves the body with less energy available for your dog to play and do other days to day activities.
Fewer Allergies To Your Dog:
While this is not accurate for all dogs, some dogs that already show allergies signs thrive more when they begin to eat holistic dog food. An example, dogs that have grain sensitivities shift to holistic dog food (grain-free diet), will be showing some improvement regarding this type of allergy.
Different types of allergies in dogs can contribute to itchy and dry skin, excessive licking, hair loss, scaly skin, and excessive chewing at various areas in the body (such as feet, fur, and skin) flaking skin.
These types of allergies can contribute to dry and itchy skin, hot spots, excessive licking, chewing at the skin/fur/feet, hair loss, scaly skin, and flaking skin. 
Therefore, it is essential for you as a dog owner to find a holistic dog food rich in vitamin E and fish oil, which is highly advantageous to your dog's body when it begins healing these types of skin disorders that result from food allergies.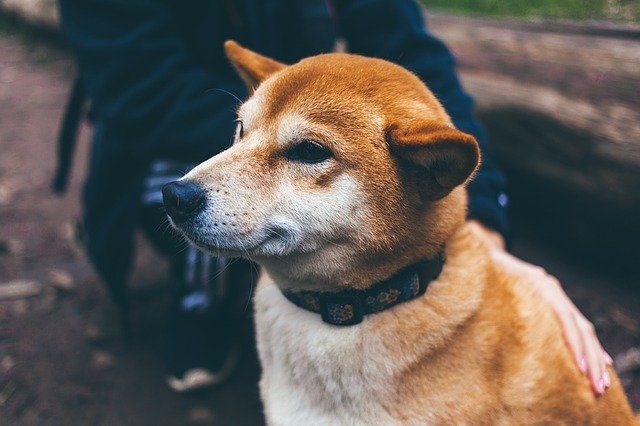 Better Intestinal Health To Your Dog:
When you make sure to buy the best holistic dog food and feed it to your dog, you will notice that your dog's intestinal health is improved than before.
That's expected because holistic dog food more often contains probiotics, which is valuable to promote intestinal health.
These ingredients are formulated specially to help good bacteria thrive in your dog's intestines, which aids in healthy and strong digestion.
Also, dogs that are predisposed to diarrhea and upset stomach from common commercial dog foods very often experience healthier intestinal health after being shifted to a probiotic-rich natural diet.
Healthier Feces & Less Bowel Movements
Shifting your dog's diet to holistic dog food can make some changes, one of which is noticing less bowl movement. Most commonly, due to grain-free holistic dog food.
This change is a great way to let your dog's bowl rest and be healthier than before. This happens when a massive amount of fillers are found in low-quality food, which forces the body to increase the bowel movement in hopes of getting rid of this (waste substances) from the body.
Also, you will begin to notice that the digestion of holistic dog food will lead to healthier feces and fewer incidents of diarrhea or constipation.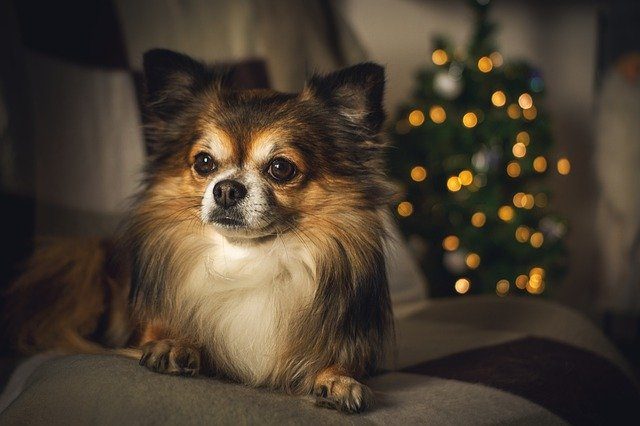 Our Favorite Picks Of Holistic & Natural Dog Foods
Is Holistic Dog Food The Best Choice?
Providing your dog with the best choices to improve their life is something you should be proud of as a friend to these cute ones. Switching to the best holistic dog food is a huge step in both your life and your dog's health.
Remember, paying extra money to get a better diet to your dog is justified with fewer veterinary visits and. Therefore, it will cost you less simply because holistic dog food improves your dog's body and health, which prevents conditions such as allergies in dogs.
Remember that shifting your dog's food to any type of diet should be a gradual process under your veterinarian supervision. After a few weeks from this big step in your dog's life, you will notice the changes in your dog's overall health.
Finally, I hope you found this article informative and helpful. Also, if you have more information related to this article, write them down below in the comment section. So, all dog owners will benefit from that.
Disclaimer:
Please note, this review has been researched with information and/or testimonials that are available online in the public domain as well as my personal experience and research. Any recommendations and/or conclusions are strictly opinions and may not apply to, or agree with, all persons or situations. See full disclaimer for more info.

 

This page includes affiliate links. Please be aware we only promote advertising from companies that we feel we can legitimately recommend to our readers. Please see our Affiliate Disclosure for further information.
You'll Also Love These Posts:

Studies have shown if you like this blog article — you will also love the following posts.