What is better than cheap dog beds to make your dog happy but also won't harm your bank account. As dog owners, we know that getting the perfect bed for our pets is kind of hard. 
We want to get a comfortable and supportive bed for our buddy, easily washed, and, most importantly, a bed that our dog won't be chewing on. It wouldn't be great if we get all of these criteria and don't have to spend hundreds of dollars.
In this article, we gather for you the best Affordable Dog Beds that you can find online. We offered a mini description of each one so you can have an idea about the bed before you purchase it. 
Do you want to get your dog a fluffy and cozy bed, then this one is for you. Many dog owners have reported that this bed takes them no time to make their pets get used to it. 
Don't let the picture fool you; although it may seem pretty thin, this bed is convenient for your dog, and it is high quality. Your dog won't be chewing it as it sits on it, so soft and comfortable that your dog will know that this is its place to sleep. 
This cozy bed comes in different sizes so it can fit the marge and the small dogs. Moreover, the material of this bed is excellent, you can wash it as many times you want, and it won't get ruined. And four you dog owners who like to travel often; this bed is easily packed and won't trouble you at all.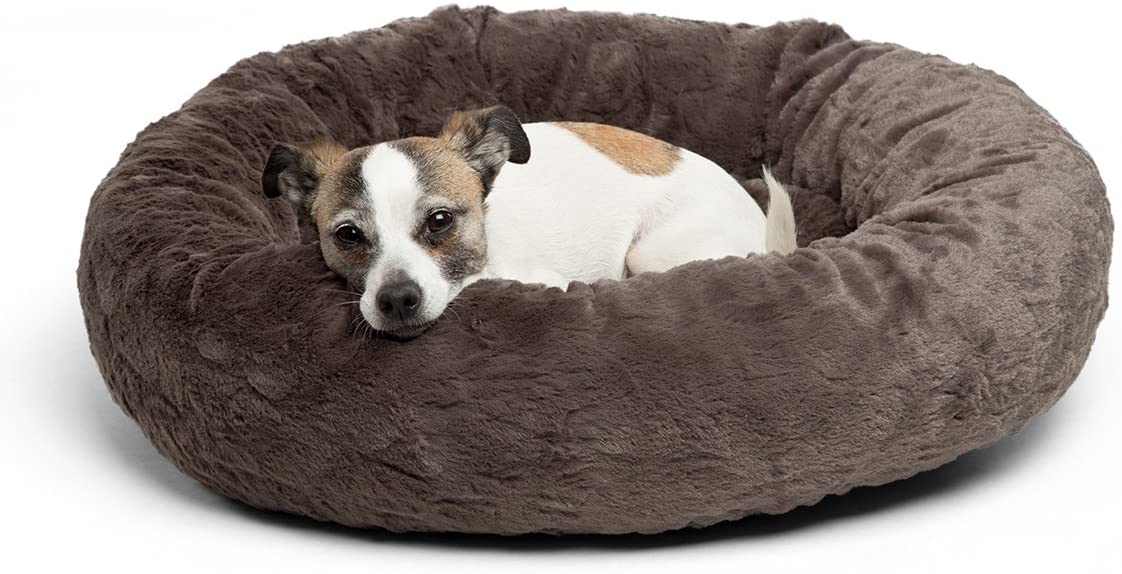 One of the best affordable dog beds on the market, especially if your dog likes to sleep curled up. It provides just enough support and security for your dog. This bed is highly recommended not just by dog owners but by dog experts. 
In general, the best Friends by Sheri Luxe Shag Faux Fur Donut Cuddler is more convenient for dogs with a smaller body type, so you should think twice before buying for your larger dog. 
Rumour has it that once you buy this bed for your dog, you won't be able to see him much as it will live in it. This bed is designed with curved interior edges to give our dog the extra comfort it deserves.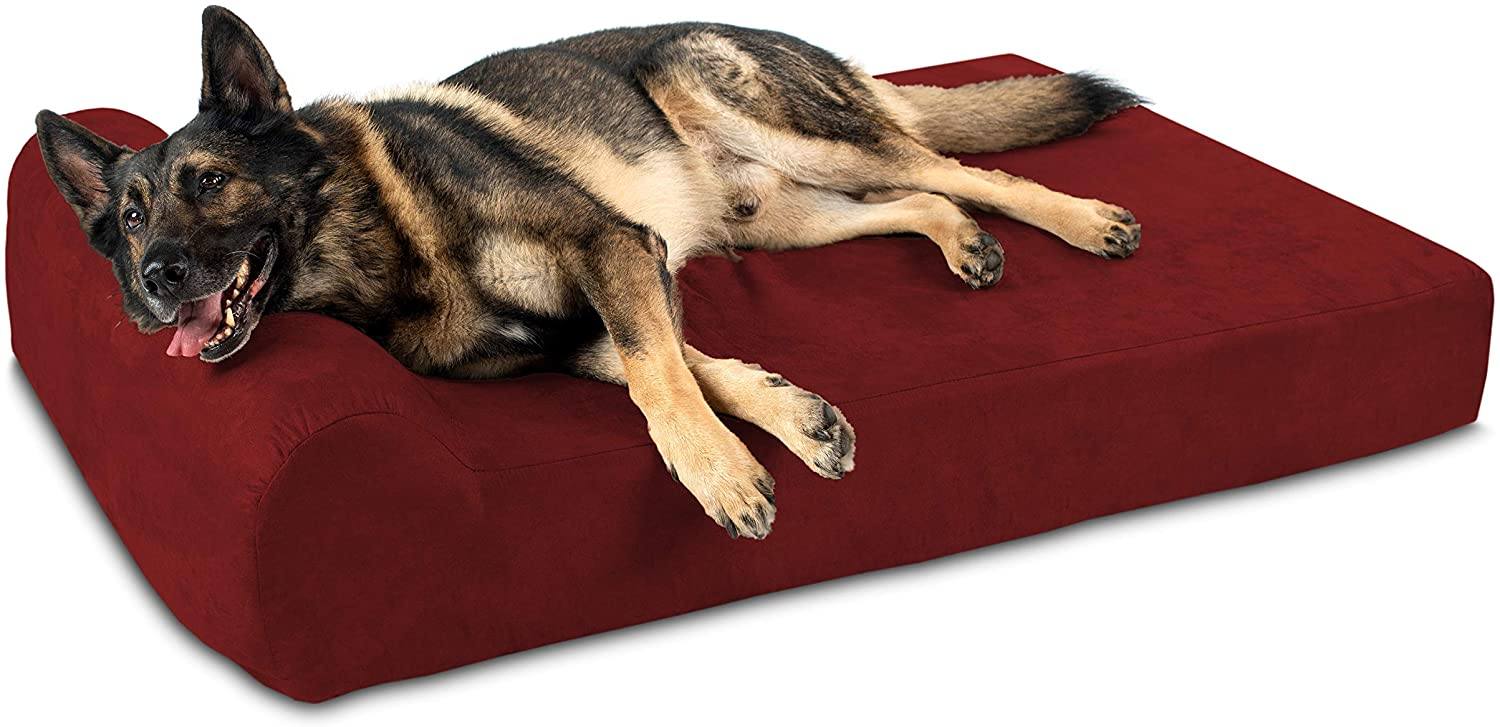 Looking for cheap dog beds for your large buddy, then you should consider this one. This bed is of high quality that it is durable. No matter how heavy your dog is, this bed won't flatten at all. 
Moreover, this Big Barker Orthopedic Dog Bed is washable and can be dried as well, without losing its shape. In effect, this bed is designed in a way in a modern way that you don't have to worry about your home decor. 
Plus, it comes in different colors, so you are not limited to one choice only. Most dog owners are delighted with this product.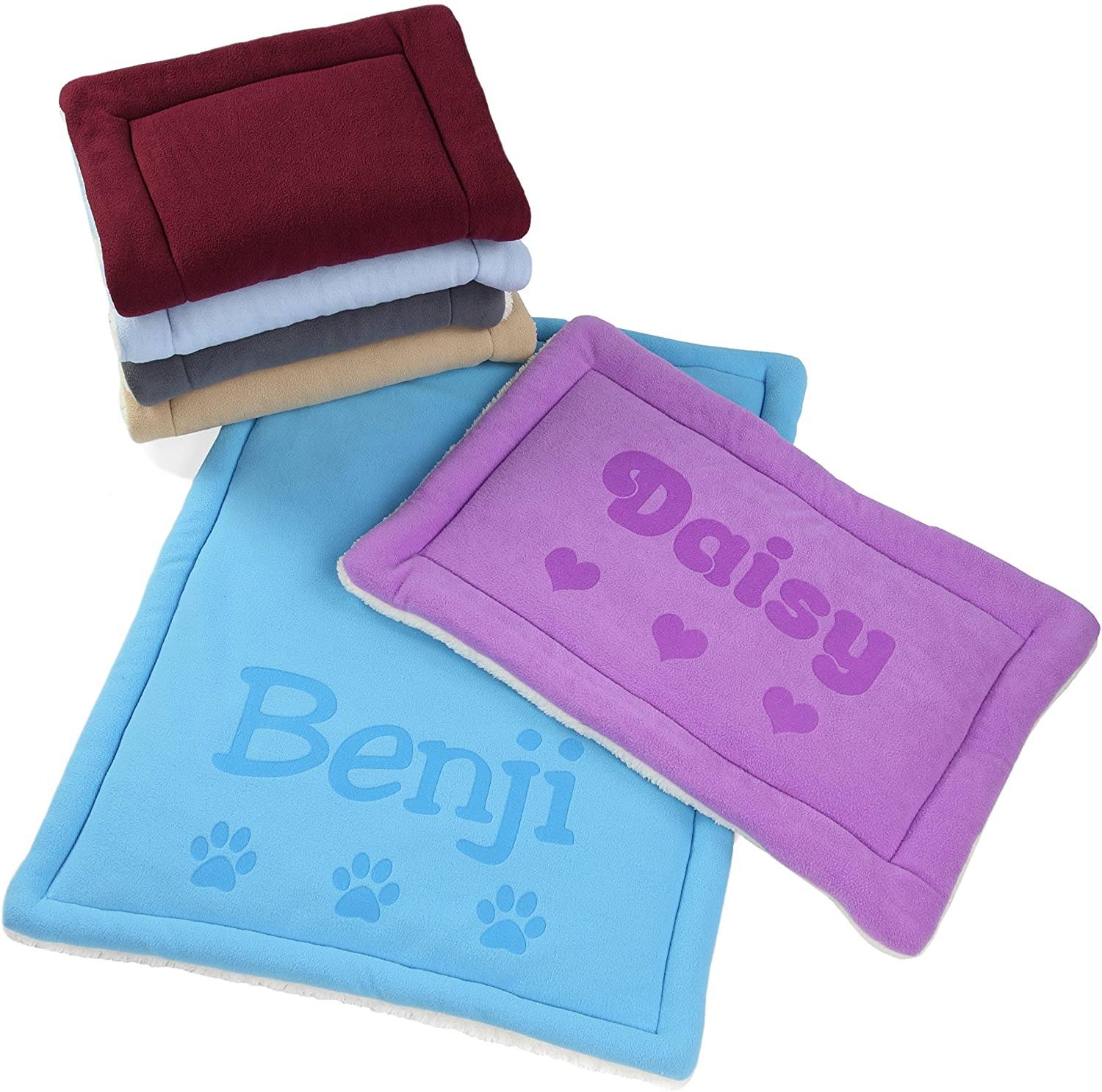 If you want to make your dog a little bit special, nothing would be better than a personalized bed for him. This Custom Catch Personalized Dog Mat can get your dog's name imprinted. However, you like it, and with the color you desire. As these cheap dog beds are personalized, their size is personalized as well. 
The small measures 15.7 inches by 23.6 inches, while large measures 23.6 by 31.5 inches. Besides, these beds are machine washable, so cleaning is not a problem.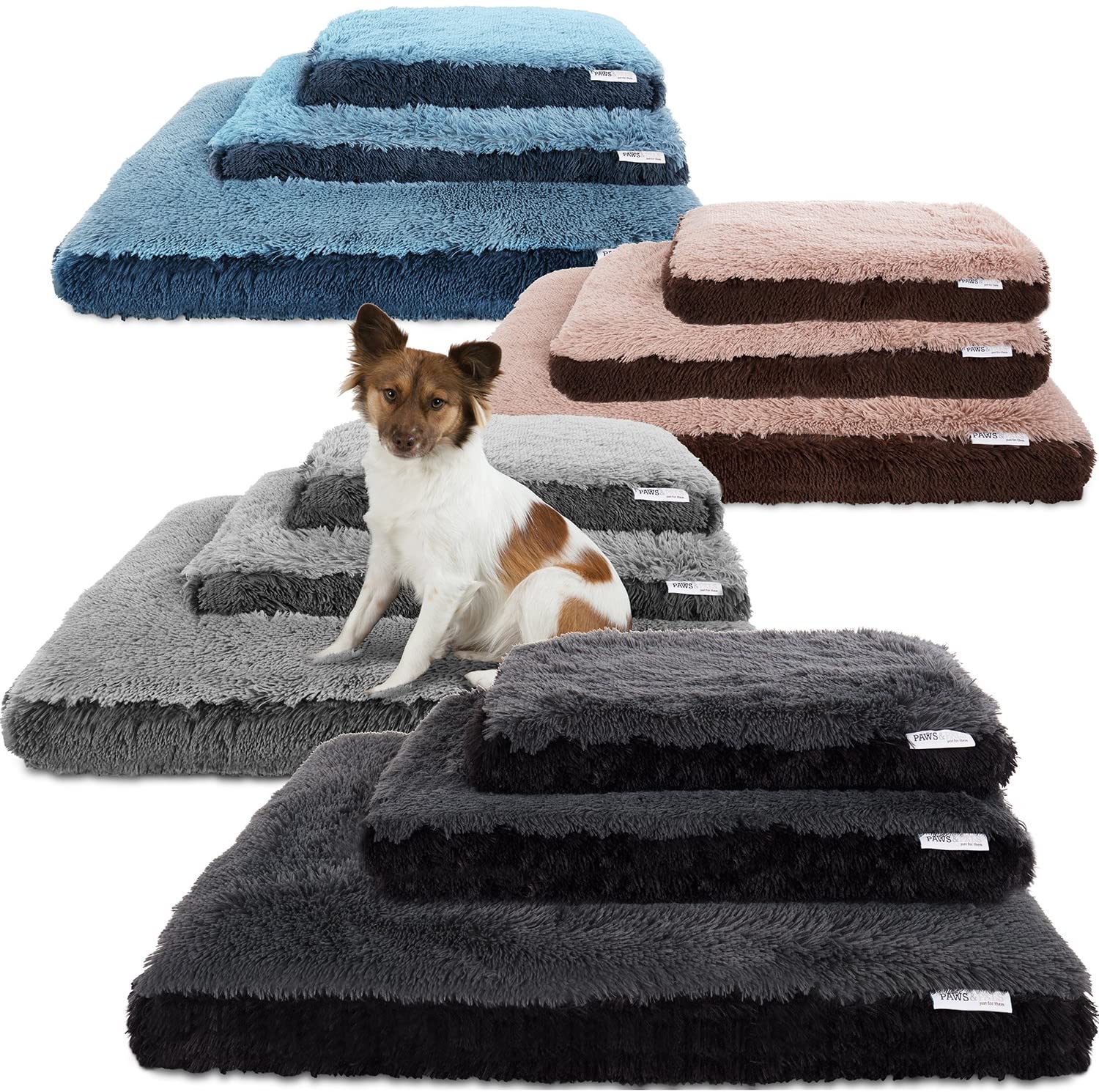 Out of our adorable dog beds list, we can say that this is the fanciest one. This bed is designed with a special fuzzy look. Regarding its reasonable price, these beds are made a high-quality fabric that can last for years. 
Your dog will appreciate you so much for that; it is super cozy and comfortable. These beds can in three different sizes: small, medium, and large, this bed suits you no matter the size of your dog.
Additionally, the paws and pals dog bed comes in three different fancy colors: beige, black, blue, and grey.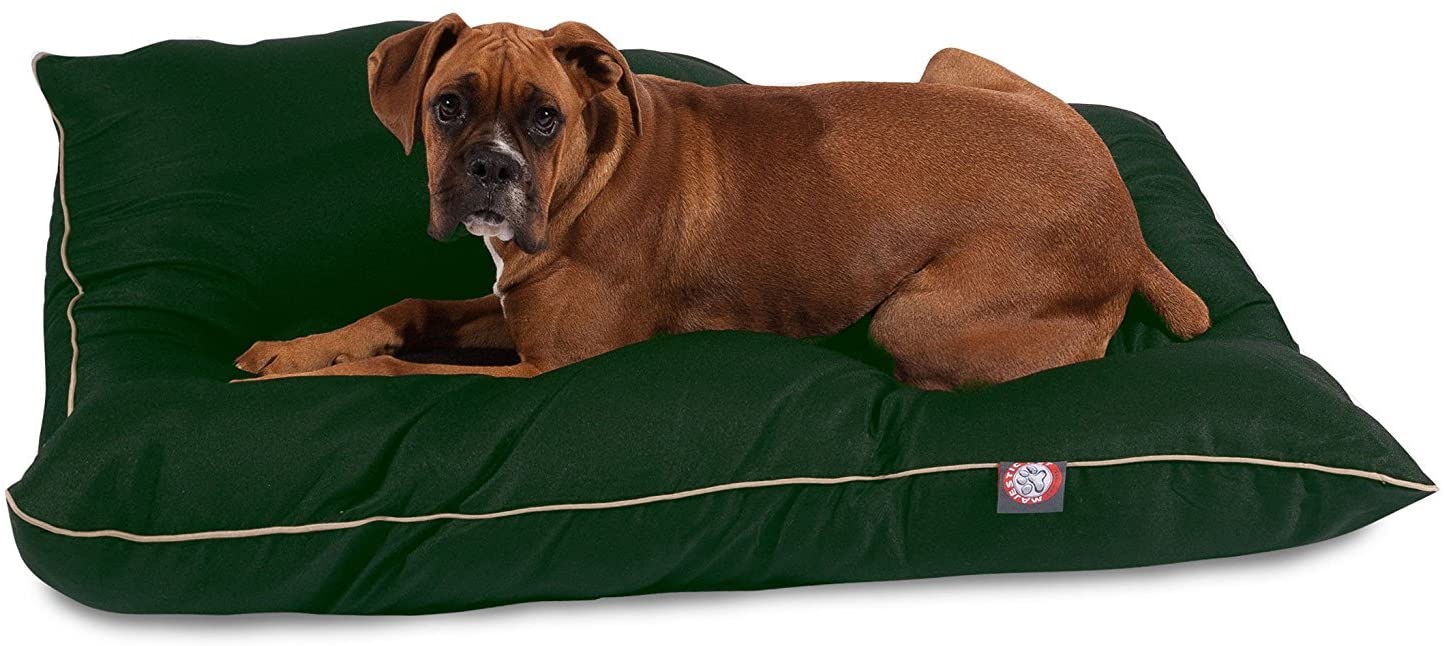 If you have tried many beds and don't seem to work for your dog, this bed is more likely to work. In effect, your dog may love it! This oversized pillow is one of the best cheap dog beds. It is super puffy and comfy. 
You can buy this bed in its small size or bigger size, depending on your dog. And you get to decide which one is more suitable for your pet. It comes in many colors, including black, burgundy, and red. After you wash this pillow, make sure you puff it back to its original shape.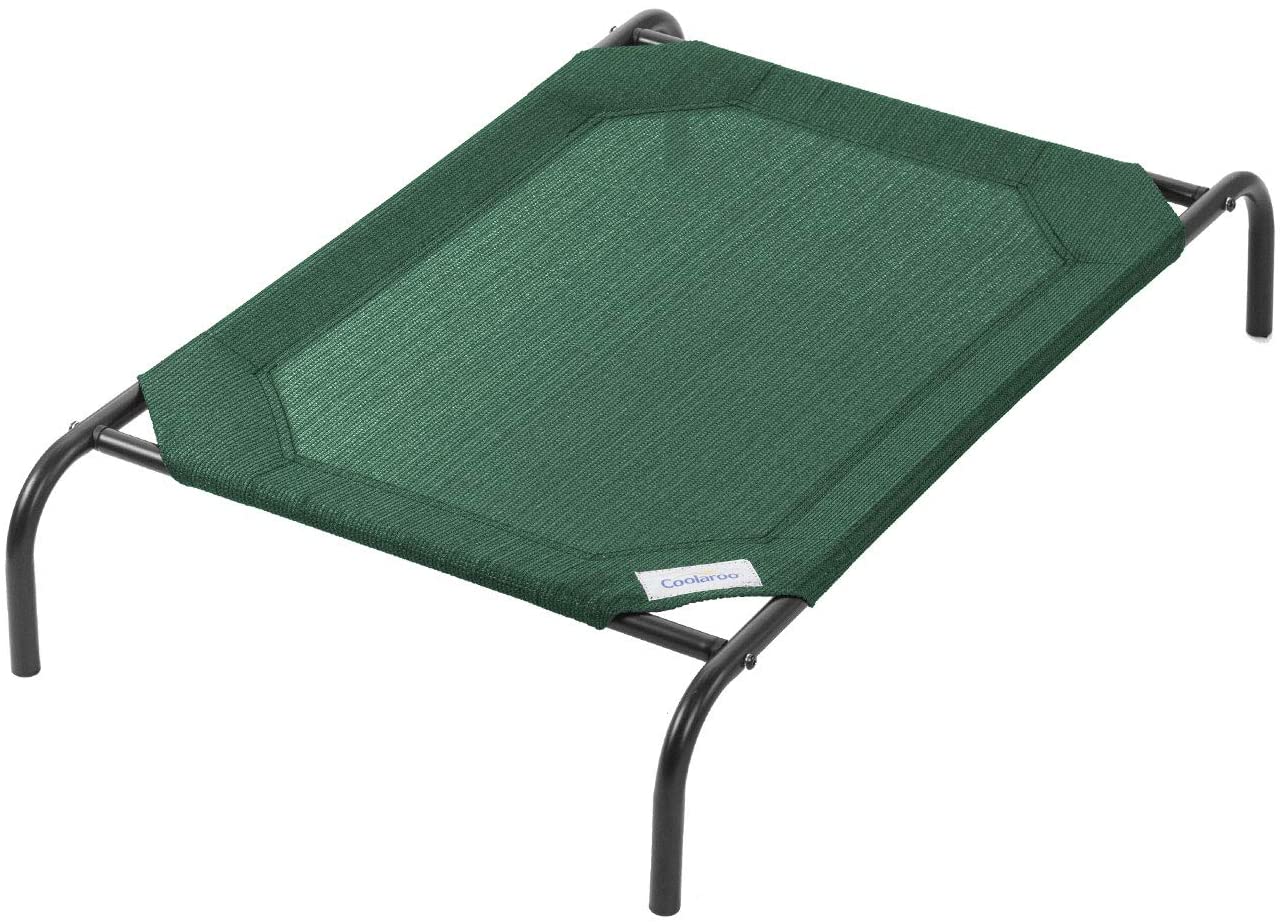 One cannot make a list of affordable dog beds and not mention the original elevated pet bed. If you live in a place where the floor is usually wet, you know that your dog's floor beds are not suitable. 
Moreover, this bed is super helpful in summer, as it prevents the extra heat that usually comes from the floor and provides better airflow, and it will keep your dog cooler. It comes in three sizes: big, medium, and small and several colors as well.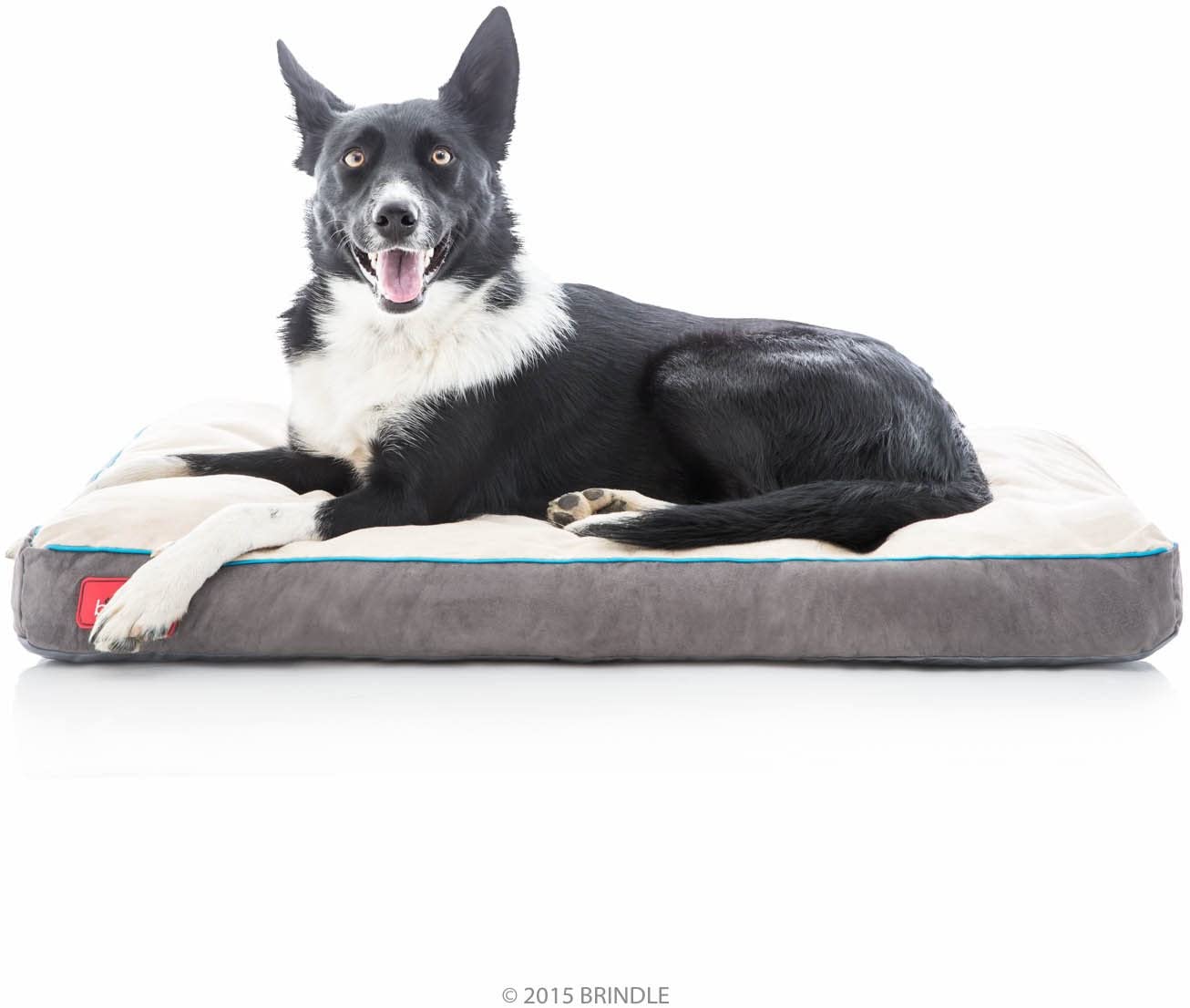 This bed is distinguished by its modern, easy to clean design. What is cool about the Brindle Soft Memory Foam Dog Bed is its removable cover that you can clean without troubles at all. 
Concerning colors, it comes in Khaki, Red, Stone, and Teal, and seven sizes are aiming to suit all breeds possible. The bed comes in the following sizes 
17 by 11 inches

22 by 16 inches

28 by 18 inches

34 by 22 inches

40 by 26 inches

46 by 28 inches

52 by 34 inches
This bed is designed to be comfortable for dogs of big sizes. It made with a high-quality material that is fairly durable. The colors of this bed are really cool and will suit your modern home decor. 
Moreover, this bed has removable covers as well that are machine washable. This Dog Bed comes in 6 sizes: small, medium, large, jumbo, jumbo plus, and giant.

The FurHaven Sofa-Style Dog Bed gives you the luxury of choosing from the numerous sizes, colors, and styles that you can select from. 
Its cover is also removable, meaning that you can easily clean it. This bed is available in small, medium, large, and jumbo. Many dog owners report that this bed is extra supportive and doesn't sink to the ground. 
Also, it stays in good condition no matter how many times you wash it.
This bed is the perfect combination of style and high quality. It has a stunning tufted and modern design; this bed is both stylish and functional. This bed may not be the best option for larger dogs as it has a structure similar to a pillow, which may not support bigger sizes. 
This stylish bed comes in medium and large. This bed is incredibly cozy and soft, which makes it the ultimate favorite spot for your dog at any time of the day, not just sleep time.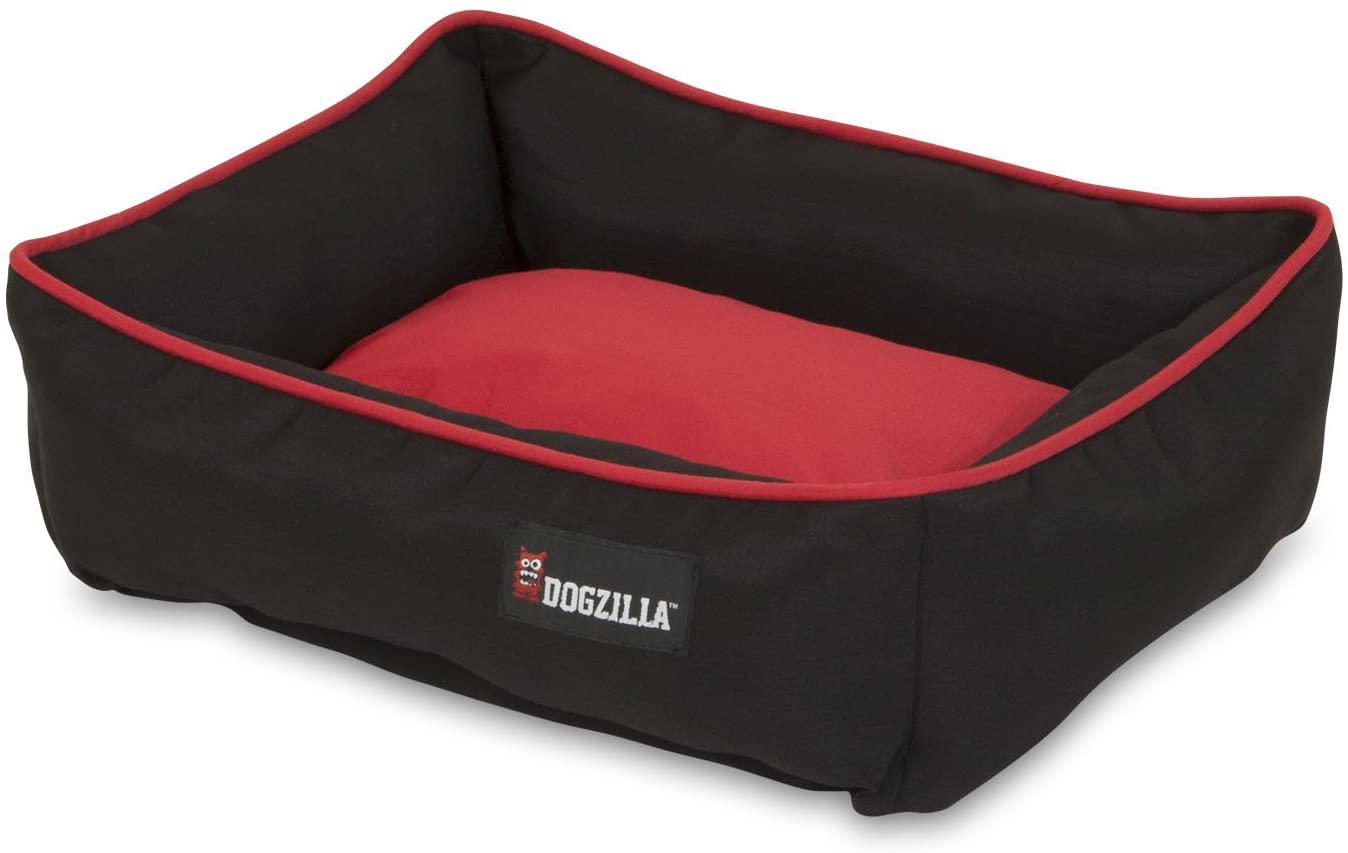 One of the best cheap dog beds, which is designed for smaller breed dogs. This bed is available in only one size. Your dog will love you for it. Many dog owners who have dogs that like to chew on everything reported that their dogs love this bed and won't even touch it. 
Plus, this bed is already chew resistant. This bed is covered with durable, rip-stop material. It will provide your dog with extra support to make it comfortable. You can use indoors or outdoors for that it is easily carried. Also, this bed is environment friendly because it is 100% recyclable.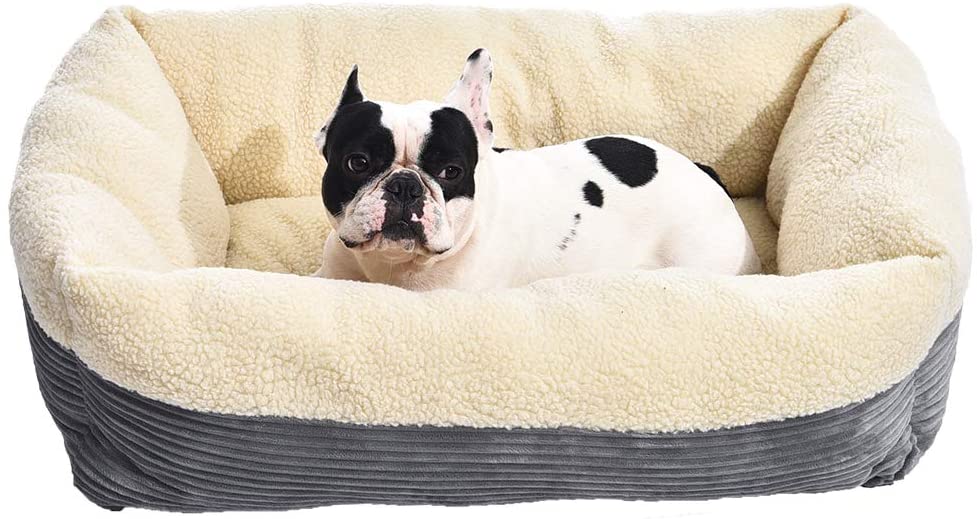 This is not your average dog bed. It offers your dog an exceptional sensation of warmth and comfort. The Amazon Basics Warming Pet Bed has a developed method that reflects your dog's body heat. 
And you don't have to worry about its weight because it is light and you can easily move it from one place to another. Besides, it is made with high-quality material meaning that it can be your dog's favorite bed for years. 
This bed is also safe for your dog because it is made with a slip-resistant bottom. It is available in the following sizes: 24″, 30″, 35″. Most dog owners are really satisfied with this bed, and they assure that their dogs adore it.
Among our list of cheap dog beds, this is the perfect one for dogs with arthritis or other ailments. It is comfortable and supportive for your dog. Another good thing about this bed is that it will stay on the shape and won't flatten over time. 
It is designed with a wraparound shape and deep walls to give your dog warmth and support. In effect, dog experts claim that this bed helps to reduce anxiety due to its cozy, safe design. 
Moreover, this bed is quite durable since it made with high-quality fabric. And it is machine washable. Its sizing is 18 L x 18 W x 6 H inches; Sleeping Area: 14 L x 14 W inches, so it more likely to be for small breeds dogs.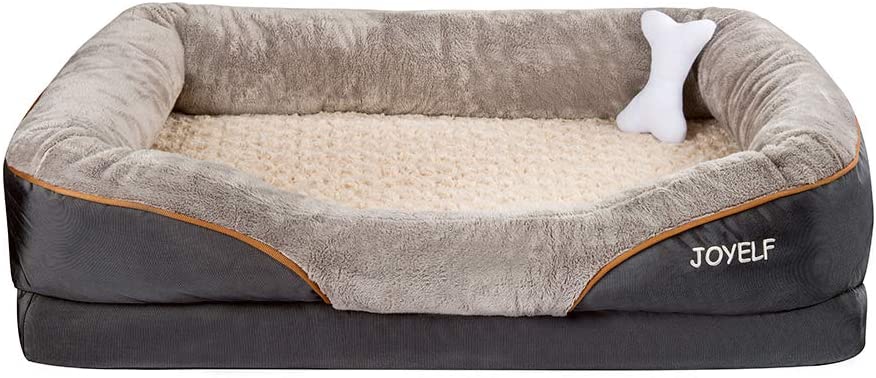 And last and not least of our list of affordable dog beds is the JOYELF Orthopedic Dog Bed Memory Foam Pet Bed. This bed is known for its solid memory foam base. It is made in three sizes, so feel free to pick what suits your dog. 
It is an orthopedic bed that will ensure to keep your dog comfortable and supported. Cleaning is not a problem with this bed because it has a removable cover so you can machine wash it any time you want. 
As mentioned before, this bed is designed to make your dog supported; that is why it has a non-slip bottom. Moreover, this bed's color is fancy and will suit your home decor no matter what because it has this neutral set of colors.
Disclaimer:
Please note, this review has been researched with information and/or testimonials that are available online in the public domain as well as my personal experience and research. Any recommendations and/or conclusions are strictly opinions and may not apply to, or agree with, all persons or situations. See full disclaimer for more info.

This page includes affiliate links. Please be aware we only promote advertising from companies that we feel we can legitimately recommend to our readers such as Amazon. Please see our Affiliate Disclosure for further information.