Zymox Otic Pet Ear Treatment or as written on Amazon (ZYMOX Pet King Brand Otic Pet Ear Treatment with Hydrocortisone) is famous for treating inflammation of the external ear caused by bacterial, viral, and yeast infections for cats and dogs. 
When it comes to ear infection, it can be so stressful and annoying for both cats and dogs alike. After all, ears are sensitive to animals more than humans. As I mentioned in my other posts about ear infections, there are different causes for the infection (Read Here).
Of course, there are many natural remedies to protect and treat such problems for ears. But, sometimes, we are forced to use medicins if the natural remedies failed or the infection is so strong and bad. Nowadays, we are noticing how powerful natural remedies became compared to those few years ago.
Zymox Otic Pet Ear Treatment showed some promising results as a natural alternative to traditional Therapy with so many reviews proving this on Amazon and other platforms. Zymox is a brand dedicated to all products needed to take care of ear health for both cats and dogs.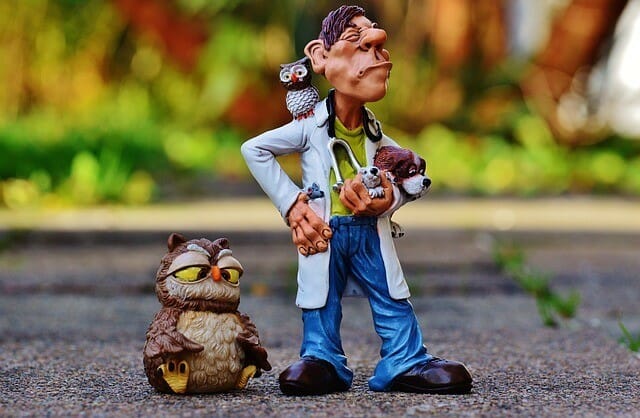 The Overview And Ranking Of Zymox Otic Pet Ear Treatment
Brand Name: Zymox
Number of Rating & Overall Rating On Amazon: 11,489 ratings (4.8 out of 5), My Rating: 4.7 out of 5
Value for money: 4.8 out of 5
The Scent: 4.5 out of 5
Effectiveness: 4.8 out of 5
Safety: 4.6 out of 5
Customers Satisfaction: 4.8 out of 5
Easy to use: 4.8 out of 5
"Zymox Enzymatic Ear Solutions are used to help prevent and treat ear infections. Here is a before and after of a treatment," Said Doctor LINDSAY. 
Few Words About Zymox Otic Pet Ear Treatment
Zymox otic pet ear treatment is an enzymatic solution, and it is highly effective in the treatment of acute and chronic otitis caused by fungal, bacterial, and yeast infections. Also, Zymox doesn't contain antibiotics. 
Note that Zymox Otic treatment available with or without hydrocortisone for different cases as it is needed and suggested by your vet. 
Also, the experts behind this treatment said that "The powerful enzymatic action of the patented LP3 Enzyme system naturally cleans and disinfects while destroying even the most resistant microbes. Safe for use on any age of the pet." It is nice to know that this treatment is natural, and it is safe to use for our dogs or cats. 
Pros for the Zymox Otic Pet Ear Treatment
Easy to use

–Using Zymox is easy and daily. The whole process to clean your cat's or dog's ears is fast without digging too much into those painful infected ears, which make it gentle and comfortable for your pet.

It is 

effective

: Applying it generously to uncleaned ear once a day for seven days or continue as needed (or as your vet suggested). After filling the canal with it, massage underneath the ear canal gently for a better reach and cleaning. 

The action of the active ingredient is instant. It gets rid of the ears' build-up debris.
It helps reduce the possibility of irritation.
It is specially designed for treating inflammation of the external ear caused by bacterial, viral, and yeast infections.
It contains no antibiotics.
It is tested proven against Malassezia patchy dermatitis, Pseudomonas, Candida albicans, Escherichia Coli, Streptococcus intermedius, Staphylococcus aureus, Methicillin-Resistant Staphylococcus aureus, Proteus mirabilis, Streptococcus pyogenes.
Cons for the Zymox Otic Pet Ear Treatment
It is not enough treatment for severe infections by itself, and you still need to visit your vet for further treatment.
Some customers reported that the solution is more liquid than it has been advertised.
Some customers reported that it is a little bit sticky when you touch it or when it touches anything.
How To Use Zymox Otic Pet Ear Treatment
This protocol to use the treatment is from the brand behind this product. However, I would suggest consulting your vet before using it.
Keep the ear as it is (dirty) and don't pre-clean it before using it because it is going to disturb the activity of the Enzyms.
Apply Zymox and make sure to fill the ear canal.
Start massaging underneath the ear canal gently.
Wipe the excess.
Use it once daily for seven days or fourteen days for chronic cases. 
Flush your dog's ears after the treatment.
Apply Zymox Otic that contains hydrocortisone for red, inflamed ears.
Use it as prophylaxis without hydrocortisone for effective and safe extended use.
Conclusion
Natural treatment is essential for any creature with any type of sickness. It is not always the best to use pills or medicines unless the disease is so serious and severe. Different diseases are lurking around our cute fluffy friends, and thankfully, there are many natural remedies for dogs, cats, and other pets to ease their pain naturally.
Finding a dog's ear infection treatment, or cat's ear infection treatment is our job as pet owners. Also, we need to make sure to find the best treatment for our pets to keep them healthy and happy.
Zymox is a well-known brand that managed to provide us with different effective natural treatments for various problems for cats and dogs' ears.
Grab your Zymox Otic Ear Treatment and try it. I already trust them for many reasons, one of which all these reviews with their happiness with the great results they noticed! I am happy that there is an alternative treatment for dogs and cats, which reduces the need to use antibiotics for less serious infections.
Are you going to try this treatment? Try it now and let us know what you think about it. Feel free to write your opinion, comment, or question down in the comment section!
Disclaimer:
Please note, this review has been researched with information and/or testimonials that are available online in the public domain as well as my personal experience and research. Any recommendations and/or conclusions are strictly opinions and may not apply to, or agree with, all persons or situations. See full disclaimer for more info.

 

This page includes affiliate links. Please be aware we only promote advertising from companies that we feel we can legitimately recommend to our readers. Please see our Affiliate Disclosure for further information.
Zymox Otic Pet Ear Treatment
$0.00
Pros
Easy to use
It is effective
The action of the active ingredient is instant
Reduce the possibility of irritation
Treating inflammation of the external ear
Cons
May not be enough for severe infections
Can be sticky
Can be expensive
May need further treatment